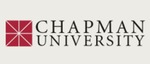 Title
Description
"This chapter gives an overview of the main foundational theories of property. As I will show, there are two major families of justification for property (with each family, of course, having many different members). After laying out those two families and their potential problems, I will then consider some of the issues that reside in intellectual property, turning subsequently to explore one way in which a theory of business ethics may either be in tension or fit with such a justification of property. In particular, I will look at the tensions that stakeholder theory, on at least one version of that theory, might create."
Publication Date
2-25-2018
Disciplines
Applied Ethics | Business Law, Public Responsibility, and Ethics | Ethics and Political Philosophy | Other Business | Other Philosophy
Recommended Citation
van der Vossen, Bas. "Property and Business", in: The Routledge Companion to Business Ethics, Eugene Heath, Byron Kaldis, Alexei Marcoux (eds.), (Routledge Press, 2018).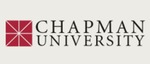 COinS