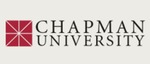 Description
"Rawls proclaims that 'the theory of justice is part, perhaps the nwst significant part, of the theory of rational choice' (T]R, p. 15, emphasis added; see section 2.2.3 below). Many have refused to take this claim literally (or even seriously), by, for example, interpreting the original position analysis as a heuristic for identifying independently true moral principles (see Dworkin, "Original Position," p. 19 and Barry, Theories, pp. 271-82). In this chapter we take this fundamental claim of Rawls at face value. We thus shall defend:
The Fundamental Derivation Thesis: the justification of a principle of justice J derives from the conclusion that, under conditions C, J is the rational choice of chooser(s) P."
Publisher
Cambridge University Press
Disciplines
Ethics and Political Philosophy | Other Philosophy
Recommended Citation
Gaus, Gerald, and John Thrasher. "Rational Choice and the Original Position: The (Many) Models of Rawls and Harsanyi." The Original Position. Edited by Timothy Hinton, Cambridge University Press, 2015, pp. 39-58.
Copyright
Cambridge University Press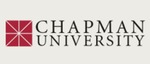 COinS