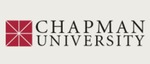 Title
Social Contractarianism
Description
"It is a curious accident of history that libertarianism has been principally defined by its greatest enemies, rather than its friends. In academic philosophy at least, this was accomplished by G.A. Cohen in his attacks on Robert Nozick's Anarchy, State, and Utopia (1974), which culminated in his Self-Ownership, Freedom, and Equality (1995). Cohen identified the central elements of libertarianism as the self-ownership thesis, which is crucial for justifying strong private property rights and, subsequently, substantial limitations on state power to interfere with those rights. This definition was continued by the so-called "left-libertarians" who followed him (Steiner 1994; Vallentyne & Steiner 2000; Vallentyne et al. 2005; Otsuka 2005).1 These thinkers combine a commitment to self-ownership and rights with a Marxist and egalitarian views about property. On this view, libertarianism is held to be fundamentally a doctrine about property rights and selfownership. This is, I will argue, a serious mistake that has hobbled libertarianism theory and practice in important ways, specifically by entrenching two dominant antinomies in libertarian theory."
Publication Date
8-22-2017
Disciplines
Ethics and Political Philosophy | Other Political Science | Political Theory
Recommended Citation
Thrasher, John. "Social Contractarianism." The Routledge Handbook of Libertarianism. Edited by Jason Brennan, Bas van der Vossen, and David Schmidtz, Routledge, 2017, pp. 212-226.
Copyright
Taylor & Francis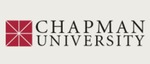 COinS