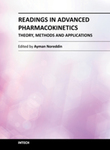 Description
"Development of tumor resistance to chemotherapeutics is related to inherent tumor variations regarding sensitivity to chemotherapeutics and to sub-optimal dosing regimens, including variation in patient pharmacokinetics that result in suboptimal exposure of tumor cells to anti-neoplastic drugs [1, 2]. The rate and extent of drug efficacy depends on the extent of drug exposure at the tumor site and the time above the effective concentration [3]. In vitro models that incorporate these pharmacokinetic and pharmacodynamic (PK/PD) principles to optimize therapeutic response may be considered the method of choice for optimizing dosing schedules before translating data from static assays to animals and clinical trials [4, 5]. The hollow fiber bioreactor was recently used to evaluate pharmacokinetic/pharmacodynamic (PK/PD) effects of gemcitibine in lung and breast cancers and to model HIV treatments [4-6]."
Publication Date
4-20-2012
Keywords
tumor resistance, chemotherapeutics, dosing regimens, pharmacokinetics, pharmacodynamics, PK/PD
Disciplines
Medicinal and Pharmaceutical Chemistry | Oncology | Other Chemicals and Drugs | Other Pharmacy and Pharmaceutical Sciences | Pharmaceutical Preparations | Pharmaceutics and Drug Design
Recommended Citation
Daniel Lexcen, Ahmed Salem, Walid M. El-Khatib, Virginia Haynes and Ayman Noreddin (2012). Pharmacokinetic/Pharmacodynamic (PK/PD) Modeling of Anti-Neoplastic Agents, Readings in Advanced Pharmacokinetics - Theory, Methods and Applications, Dr. Ayman Noreddin (Ed.), ISBN: 978-953-51-0533-6, InTech, Available from: http://www.intechopen.com/books/readings-in-advanced-pharmacokinetics-theorymethods- and-applications/pharmacokinetic-pharmacodynamic-pk-pd-modeling-of-anti-neoplastic-agents
Creative Commons License


This work is licensed under a Creative Commons Attribution 3.0 License.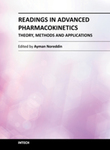 COinS