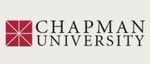 Spending Wisely: Buying Health Services for the Poor" class="cover">
Title
"Purchasing Pharmaceuticals" in Spending Wisely: Buying Health Services for the Poor
Description
"Pharmaceuticals are a critical input to the proper functioning of the health services. Most curative and many preventive health services depend on pharmaceuticals. Patients perceive availability of pharmaceuticals in a facility as an indicator of the quality of health services, and drug availability helps explain overall utilization of health services. Despite significant progress in increasing the number of people with access to essential medicine over the past decades, a substantial share of the world's population (more than a third worldwide and more than half in the poorest parts of Africa and Asia) still lack access to reliable supplies of essential medicines (World Health Organization [WHO] 2000). Many factors influence whether poor people can obtain affordable essential drugs of standard quality. Increased access to drugs depends on an efficient resource allocation and purchasing (RAP) system including rational selection and use of medicines, adequate and sustainable financing, affordable prices, and reliable health care and drug supply systems. This chapter is based on literature found by systematic search of published literature, particularly in Africa and Asia. Search criteria included pharmaceuticals/ drugs and developing countries combined with key parameters regarding RAP (Enemark, Alban, and Seoane-Vazquez 2004)."
Publisher
The International Bank for Reconstruction and Development / The World Bank
Disciplines
Health and Medical Administration | Other Pharmacy and Pharmaceutical Sciences | Pharmacoeconomics and Pharmaceutical Economics | Pharmacy Administration, Policy and Regulation
Recommended Citation
Enemark U, Alban A, Seoane-Vazquez EC, Seiter A. Purchasing pharmaceuticals. In: Preker AS, Langenbrunner JC, eds. Spending Wisely: Buying Health Services for the Poor. Washington, DC: The International Bank for Reconstruction and Development / The World Bank; 2005:251-266.
Copyright
The International Bank for Reconstruction and Development / The World Bank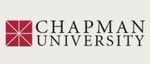 Spending Wisely: Buying Health Services for the Poor" class="cover">
COinS