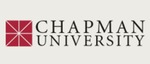 Title
Psychopharmacology (TCAs, SSRIs, SNRIs) and Pain
Description
"This chapter focuses on these [psychopharmalogical] agents as they have been used in the comanagement of chronic pain and orofacial pain, in particular. The linkage between these drugs and their use in pain is beyond the fact that, frequently, pain patients have co-morbid depression as well as other psychosocial disorders that impact pain."
Disciplines
Mental Disorders | Other Chemicals and Drugs | Other Mental and Social Health | Other Pharmacy and Pharmaceutical Sciences | Other Psychiatry and Psychology | Pharmaceutical Preparations | Psychiatric and Mental Health | Psychological Phenomena and Processes
Recommended Citation
Clark GT, Gutierrez MA, Venturin JS; Richeimer SH. Psychopharmacology (TCAs, SSRIs, SNRIs) and pain. In: Clark GT, Dionne RA, eds. Orofacial Pain: A Guide to Medications and Management. New Jersey: Wiley; 2012:129-144.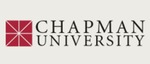 COinS