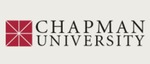 Description
Details the definition, treatment goals, epidemiology, pathophysiology, clinical presentation and diagnosis, therapeutic plan, treatment, alternative therapies, pharmacoeconomics, and future therapies for mood disorders, including bipolar disorders.
Publisher
Lippincott, Williams and Wilkins
Disciplines
Mental Disorders | Other Mental and Social Health | Other Psychiatry and Psychology | Psychiatric and Mental Health
Recommended Citation
Gutierrez MA, Stimmel GL. Mood disorders. In: Helms RA, Quan DJ, eds. Textbook of Therapeutics: Drug and Disease Management. 8th ed. Philadelphia, PA: Lippincott, Williams & Wilkins; 2006:1416-1431.
Copyright
Lippincott, Williams and wilkins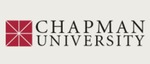 COinS