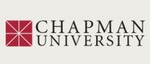 Title
Mechanosensory and Chemosensory Primary Cilia in Ciliopathy and Ciliotherapy
Description
"Over the past few decades, we have been able to integrate mechanobiology into the molecular basis of disease. Mechanical forces in the cellular microenvironment have been recognized as critical regulators of molecular responses, biochemical reactions, gene expression, and tissue development. Recent insights into cellular mechanotransduction point to the primary cilium as an important cellular organelle responsible for sensing mechanical fluid-shear stress and eliciting downstream effects."
Publisher
Wiley-Blackwell
Disciplines
Biology | Cell Biology | Diseases
Recommended Citation
Nauli SM, Sherpa RT, Reese CJ, Nauli AM. Mechanosensory and chemosensory primary cilia in ciliopathy and ciliotherapy. In: Rawlinson S, ed. Mechanobiology: Exploitation for Medical Benefit. Hoboken, NJ: Wiley-Blackwell; 2017:75-99.
Copyright
Wiley-Blackwell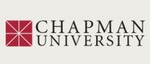 COinS