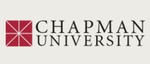 Title
Antibacterial Therapy in the Elderly
Description
As our aged population increases, the unique spectrum of infections presented by this elderly population, particularly those residing in long term care facilities will challenge our ability to maintain an effective battery of antibiotics. The inability to clear drug from the body due to declining lung, kidney/bladder, gastrointestinal and circulatory efficiency can cause accumulation of standard antibiotic doses in the body. Accordingly, there is a heightened risk of reaching toxic drug levels as well as an increased chance of unfavorable interactions with other medications. On the other hand, we can predict problems that arise in treating elderly patients who may have a history of previous antibiotic treatment and exposure to resistant organisms from multiple hospitalizations. Furthermore, the elderly often acquire infections in tandem with other common disease states such as diabetes and heart disease. Thus, it is essential that optimized dosing strategies be designed specifically for this population using pharmacodynamic (PD) principles that take the unique circumstances of the elderly into account. Rational and effective dosing strategies based on pharmacodynamic breakpoints and detailed understanding of the pharmacokinetics of antibiotics in the elderly further the goal of achieving complete eradication of an infection in a timely manner. Specific PD information on isolates and drug susceptibility profiles as well as patient pharmacokinetic (PK) information along with a history of prior antibiotic treatment is imperative for the rational design of specific treatment for an infection in the elderly. Attention must be paid to the PK/PD of the chosen drug in order to ensure maximum bacterial eradication. In addition, this strategy also seeks to prevent the selection of drug resistant bacteria as well as the minimization of toxic effects in the elderly patient. For elderly patients, antibacterial agents with high tissue penetration, lack of interaction with many drugs commonly prescribed to the elderly and whose clearance is not affected by decline of kidney function, may be a preferred choice for the elderly population.
Publisher
Bentham Science Publishers
Keywords
pharmacokinetics, pharmacodynamics, adverse drug reactions, elderly, aminoglycosides, beta-lactams, macrolides, glycopeptides, fluoroquinolones, oxazolidinones, ketolides
Disciplines
Amino Acids, Peptides, and Proteins | Chemical Actions and Uses | Complex Mixtures | Health Services Research | Medicinal and Pharmaceutical Chemistry | Other Chemicals and Drugs | Other Pharmacy and Pharmaceutical Sciences | Other Public Health | Pharmaceutical Preparations | Pharmaceutics and Drug Design
Recommended Citation
Noreddin AM, ElKhatib WF. Antibacterial therapy in the elderly. In: Atta-ur- Rahman, Choudhary MI, eds. Frontiers in Anti-Infective Drug Discovery. Bentham Science Publishers; 2010:70-82.
Copyright
Bentham Science Publishers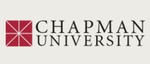 COinS