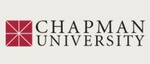 Title
Introduction: Thinking About Divides
Description
"This collective endeavor is inspired by Gregory M. Maney's scholarship in the fields of social movements, peace/conflicts, and community-engaged scholarship, wherein divides and attempts to challenge divides at different levels of authorities and across the globe were a primary focus. Inspired by Maney's work, we present chapters that advance knowledge about how ordinary people mobilize to challenge institutional norms, practices, and policies that legitimize and preserve divides, as well as how state actors, other powerholders, publics, and opponents react to these challenges. The forthcoming chapters present geographically diverse examples of divides, which move beyond examining the divide between activists and their targets, to also exploring divides between activists due to organizational, generational, and tactical differences. Equally important and in clear connection to the theme of this volume, our contributors point to ways to bring down divides."
Publication Date
10-7-2019
Disciplines
Other Political Science | Peace and Conflict Studies
Recommended Citation
Alimi, Eitan Y., and Lisa Leitz. "Introduction: Thinking About Divides." Bringing Down Divides: Special Issue Commemorating the Work of Gregory Maney (1967 - 2017). Edited by Lisa Leitz and Eitan Y. Alimi, Vol. 43, Emerald, 2019, pp. 1-12.
Copyright
Emerald Publishing Limited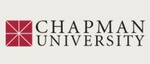 COinS