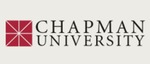 Title
Ready for His Close-Up: From Horror to Romance in The Phantom of the Opera
Description
"Thus this chapter will explore how the film reimagines the stage version in four significant ways. First, the Phantom's drastically different face renders him a potentially viable love interest for Christine, but eliminates the only justification for his evil deeds: that society would so obviously shun him. This change of the Phantom from horrifying creature to insecure loner led to three other changes: the complete erasure of all of the Phantom's magical unexplained powers and feats; the addition of a significant back story meant to create sympathy and justification for the Phantom's murders and isolation; and the steep lowering of the main characters' ages to render the story more of a youthful awakening than an adult love triangle. We will see that by making the Phantom more handsome, more human, and more sympathetic, the message that Christine could never choose him over Raoul is meant to be more romantic and heartbreaking, but becomes instead a harsh indictment of our own social expectations and stigmas about disability."
Publication Date
8-15-2017
Disciplines
Dramatic Literature, Criticism and Theory | Other Film and Media Studies | Other Theatre and Performance Studies
Recommended Citation
Sternfeld, Jessica. "Ready for His Close-Up: From Horror to Romance in The Phantom of the Opera." In Twenty-First Century Musicals: From Stage to Screen. Edited by George Rodosthenous. New York, NY: Routledge, 2017.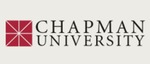 COinS