The Phantom of the Opera" target="_blank" >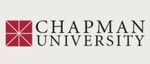 The Phantom of the Opera" class="cover">
Description
"This chapter focuses on The Phantom of the Opera, the megamusical that perhaps most boldly faces the idea of disability head-on, as it stars a character whose face, as one journalist described it, looks 'like melted cheese' (Smith, 1995). The musical's approach to the Phantom's disability is remarkably layered and inconsistent; the Phantom is portrayed in numerous ways (monster, criminal, genius, god, ghost) and his physical disability blurs regularly with his 'soul;' which is where numerous characters locate the origin of his problems. His face and its famous mask covering are both feared and thrilled over, but with a reassuring dose of pity that allows the audience to feel comfortable leaning forward to catch a glimpse. How, in the supposedly more enlightened culture of the 1980s (and today, as the show continues to thrive), can we justify what is, at base, a modern version of a circus freak show? And how does the musical shield the audience from feeling that it is? The musical's atmosphere, style, music, and lyrics create such a seductive sense of romance and tragic inevitability-cushioned with an extra layer of 'historical' distance-that the discomfort we should feel is swept away by megamusical momentum."
Publication Date
12-10-2015
Publisher
Oxford University Press
Keywords
Phantom of the Opera, megamusicals, the Other, disability, disfigurement
Disciplines
Dramatic Literature, Criticism and Theory | French and Francophone Literature | Gender and Sexuality | Inequality and Stratification | Literature in English, North America | Other Sociology | Other Theatre and Performance Studies | Playwriting | Sociology of Culture | Theatre History
Recommended Citation
Sternfeld, J. "'Pitiful Creature of Darkness': The Subhuman and the Superhuman in The Phantom of the Opera", in The Oxford Handbook of Music and Disability Studies, edited by Blake Howe, Stephanie Jensen-Moulton, Neil Lerner, and Joseph Straus, 795-814. New York: Oxford University Press, 2016.
Copyright
Oxford University Press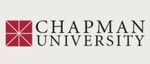 The Phantom of the Opera" class="cover">
Included in
Dramatic Literature, Criticism and Theory Commons, French and Francophone Literature Commons, Gender and Sexuality Commons, Inequality and Stratification Commons, Literature in English, North America Commons, Other Sociology Commons, Other Theatre and Performance Studies Commons, Playwriting Commons, Sociology of Culture Commons, Theatre History Commons
COinS