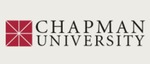 Title
Music as a Tool in the Development of Nineteenth-Century Neurology
Description
This chapter looks at the connection between music and higher brain cognitive functions.
Publisher
Palgrave Macmillan
Keywords
Western art music, History Romantic and post-Romantic, Music, Physiology, therapy, medicine
Disciplines
Music | Music Theory | Music Therapy | Neurology | Neurosciences | Psychology
Recommended Citation
Graziano, Amy B., and Julene K. Johnson. "Music as a Tool in the Development of Nineteenth-Century Neurology." In Music and the Nerves 1660-1945, edited by J. Kennaway, 152-169. London: Palgrave Macmillan, 2014.
Copyright
Palgrave Macmillan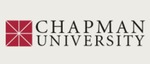 COinS