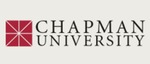 Title
Building a Circle of Care in Same-Sex Couple Relationships: A Socio-Emotional Relational Approach
Description
Comparison studies have long found that same-sex couples maintain more equal relationships than their heterosexual counterparts. In a previous study of committed same-sex couples, partners reported that their relationship processes emerged based on a desire for mutuality and attunement. Socio-Emotional Relationship Therapy (SERT) is a therapeutic practice model which posits that four conditions—shared relational responsibility, shared vulnerability, mutual influence, and mutual attunement—create a "Circle of Care" that counters harmful power differentials. Since gender differences generally do not influence power disparities in same-sex relationships, this chapter examines the dynamics of power and equality in committed same-sex relationships and considers how these may apply to clinical practice. We provide examples from qualitative research to illustrate how same-sex couple relationships enact the Circle of Care processes as partners create and maintain equality. We also identify unique socio-contextual issues affecting vulnerability among same-sex partners and use a case example to show how a SERT therapist helped a same-sex couple address power imbalances in the relationship.
Keywords
same-sex couples, relationships, relationship processes, gay marriage, Socio-Emotional Relationship Therapy
Disciplines
Marriage and Family Therapy and Counseling
Recommended Citation
Richards, J. C., Jonathan, N., & Kim, L. (2015). Building a circle of care in same-sex couple relationships: A socio-emotional relational approach. In C. Knudson-Martin, M.A. Wells, & S.K. Samman (Eds.), Socio-emotional relationship therapy: Bridging emotion, societal context, and couple interaction (pp. 93-105). Cham, Switzerland: Springer.
Copyright
American Family Therapy Academy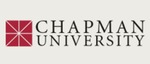 COinS