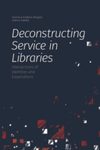 Description
"Archivists, like librarians, often provide service to users that is defined by the mission and the institutional context of their employer. University archivists are tasked with documenting the history of their institution, and in doing so, have historically focused much of their attention on the records of institutional offices. This practice leaves out the stories of students and other communities affected by the institution. As immersed as university archivists are in academic libraries and the infrastructure of the academy, activist archivists can still challenge the status quo through intentional collecting of what is neither de facto, nor traditional. As archivists at the Johns Hopkins University (JHU) in Baltimore, Maryland, we recognized the lack of student representation in our university archives and set out to fill these gaps in our collection."
Publisher
Library Juice Press
Disciplines
Archival Science
Recommended Citation
Kinniff, J., & Tang, A. (2020). Shared service in the archives: The Johns Hopkins University first-generation students oral history project. In V. A. Douglas & J. Gadsby (Eds.), Deconstructing Service in Libraries: Intersections of Identities and Expectations (pp. 327-342). Library Juice Press.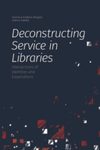 Included in
COinS