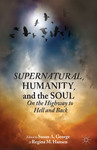 Description
"This chapter will examine the characters [of Supernatural] using several indicators of present/absent fathers: the father hunger scale designed by Paul. B. Perrin et al and the schemas developed by several father-focused theorists. These indicators will help explain the motivations that drive Dean, Sam, and to a lesser extent, Bobby. Based upon this exposure to fatherhood and father roles, Dean and Sam seem to be fulfilling a destiny that was decided, not by fate, but by the effects of their relationships with their father."
Publisher
Palgrave Macmillan
Keywords
Supernatural, Dean Winchester, Sam Winchester, family, fatherhood, father-son relationships, fate, father figures, Freud, father hunger scale, Perrin
Disciplines
Family, Life Course, and Society | Gender and Sexuality | Television
Recommended Citation
Rosen, L. (2014). Who's your daddy? Father trumps fate in Supernatural. In S.A. George & R.M. Hansen (Eds.), Supernatural, humanity, and the soul: On the highway to hell and back (pp. 183-196). New York, NY: Palgrave Macmillan.
Copyright
Palgrave Macmillan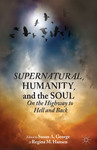 COinS