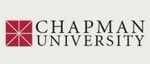 Title
Fellini and Esotericism: An Ambiguous Adherence
Description
"Despite the abundance of scholarly literature on Fellini that has suggested an intense spiritual quality to his cinema, Fellini's interest in paranormal and mediumistic phenomena has received little critical attention. Fellini's reflections and dreams were influenced by his consultations with various mediums and psychics; and his intense relationships with figures such as the Jungian psychoanalyst Ernst Bernhard and the psychic Gustavo Adolfo Rol are useful in tracing the director's 'voluptuous openness' (his self-description--Fellini 1964, 103) to the multiple dimensions of reality and the complexity of human life. The influence of Western esotericism on Fellini's cinema, which extends to lifelong collaborations with kindred minds such as Tullio Pinelli and Nino Rota, highlights a cross-section of an unorthodox spiritual sector of the culture of twentieth-century Italy and reveals the significance of numerous scenes from Fellini's cinema. Of course, Fellini's interest in esotericism is not an isolated case; Italy's modern cultural history presents an illustrious tradition of intersections among esotericism, politics, and art, linked to figures, such as Giuseppe Mazzini, Alessandro Manzoni, Luigi Capuana, and Giovanni Amendola (Gatto-Trocchi 2001)."
Keywords
Federico Fellini, cinema, film, esotericism
Disciplines
Other Film and Media Studies | Other Italian Language and Literature | Visual Studies
Recommended Citation
Pacchioni, F. (2020). Fellini and esotericism: An ambiguous adherence. In: A Companion to Federico Fellini (ed. F. Burke, M. Waller, and M. Gubareva), 95-108. Hoboken: John Wiley & Sons, Ltd.
Copyright
John Wiley & Sons, Ltd.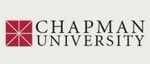 COinS