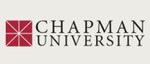 Title
Description
"Released in 1954, La strada was the third solo directorial work of Federico Fellini and followed the critical and commercial success of I vitelloni (1953). Together with the films that preceded La dolce vita (1960), La strada represented a more traditional narrative and sober visual style that contrasted with Fellini's later experimental work. It is also an important film for understanding Fellini's reputation and evolution as an auteur director, especially in the light of the debate that it triggered among the Italian and French critics of the time regarding the true 'calling' of Italian neorealism. The idea for La strada (which literally means the 'road' or 'way,' in reference to the lengthy journeys that the film's characters take) came from Fellini and his screenwriter Tullio Pinelli, both of whom had observed traveling artists making their way across the Italian Apennines.1 One of the recurring characteristics of Fellini's cinema was its focus on the forms of popular entertainment, a trait that is reflected in La strada's poignant and careful portrait of the unique world of nomadic street entertainers in Italy."
Publication Date
2-20-2020
Keywords
La strada, Federico Fellini, Italian cinema, Italian films
Disciplines
Other Film and Media Studies | Other Italian Language and Literature | Screenwriting | Visual Studies
Recommended Citation
Pacchioni, Federico. "La strada." In Italian Cinema from the Silent Screen to the Digital Image. Ed. Joseph Luzzi. New York: Bloomsbury Academic, 2020. 323-328.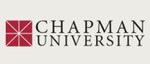 COinS