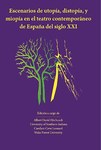 Description
"Un gallo con su canto de quiquiriquí es la primera imagen que pinta Federico García Lorca en su obra breve escrita en 1925, El paseo de Buster Keaton. Un estudioso de esta obra de Lorca ha interpretado esta imagen simbólicamente en términos históricos: el anuncio de un nuevo amanecer para la industria cinematográfica, ya que en 1927 el cine mudo experimentó su transición al cine sonoro (Allen 23) .1 De una manera semejante, aunque se abre sin quiquiriquí, la obra Federico, en carne viva (2019)2 anuncia una nueva etapa en la producción teatral de José Moreno Arenas. Este experto en teatro breve, teatro mínimo, pulgas dramáticas, snapshot theater, y dramatic snippets sale ahora con una obra muy diferente a su repertorio tradicional después de casi cincuenta años de hacer teatro. La imagen que Moreno Arenas retrata de una de las figuras literarias más importantes del siglo XX, García Lorca, la distingue de sus obras anteriores, tanto breves como largas, cuyos personajes han quedado anónimos por lo general, nombrados por su función en la obra como Bañista, Atracador, Mujer, Espectador, Acomodador, Joyero, Político, Diablo, etc. Moreno Arenas admite que elaborar a un personaje histórico con nombre y apellido es 'algo que no había hecho hasta ahora, ya que para crear a mis personajes me venía inspirando en personas que aparecían en lo cotidiano de mi existencia' (Hodge 72)."
Publisher
Editorial Puentes Dramatúrgicos, LLC
Keywords
José Moreno Arenas, Federico, en carne viva
Disciplines
Other Spanish and Portuguese Language and Literature | Other Theatre and Performance Studies | Playwriting | Spanish Literature
Recommended Citation
Hodge, Polly J. "El paseo de José Moreno Arenas: Fotografiando los rincones lorquianos con una lente miope en Federico, en carne viva." In Escenarios de utopía, distopía, y miopía en el teatro contemporáneo de España del siglo XXI. Edited by Albert David Hitchcock and Candyce Crew Leonard, Editorial Puentes Dramatúrgicos, 2019, pp. 223–232.
Copyright
Copyright of the book belongs to the editors. Copyright of the text of the chapter and the photographs belongs to the author.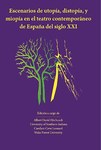 COinS