Creator
Gregory, Carl Louis
Preview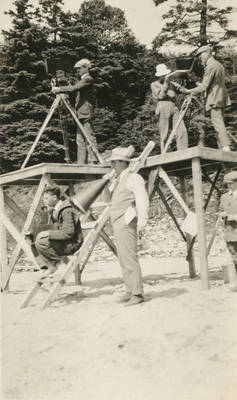 Identifier
2005002r_F-5-02_Queen_of_the_Sea_1918_director_Adolfi
Subject—Topics
Silent films; Queen of the Sea; Adolfi, John G.
Description
Production still for the 1918 silent film Queen of the Sea, directed by John G. Adolfi and starring Annette Kellerman and filmed on the Maine and California coasts. Director Adolfi on right with megaphone.
Format
BW photograph, 5.125" x 3.125"
Source
Jonathan Silent Film Collection