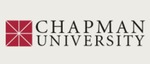 Title
Al Smith and the 1928 Election
Description
This chapter focuses on presidential candidate Al Smith in his campaign against Franklin Delano Roosevelt.
Keywords
Politics, Religion, Republican, Democrats, Catholicism
Disciplines
American Politics | Catholic Studies | Christian Denominations and Sects | Religion
Recommended Citation
Slayton, Robert A. "Robert A. Slayton on Al Smith and the 1928 Election." In Booknotes: Stories From American History edited by Brian Lamb, 206-211. New York: Public Affairs, 2001.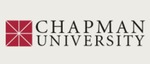 COinS