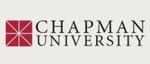 Title
Arms of Destruction: Ranking the World's Best Land Weapons of World War II
Description
World War II left behind a legacy of bloodshed and glory - but its military technology still ignites debate. What was the best tank of war? Does the 8mm cannon live up to its rep? Slayton tackles the subject giving clear descriptions, and rock-hard ruling, on what weapons rose to the top and why. He explains how arms of the era came about, why they work and what makes them unique. Packed with fascinating facts, great eyewitness stories and exciting photos, this is an essential volume for military and history buffs, World War II vets, hobbyists, patriots and modellers alike.
Keywords
World War II, Combat, Battle Tactics, Military Technology
Disciplines
European History | History of the Pacific Islands | International Relations | Military and Veterans Studies | Political History | Social History | United States History
Recommended Citation
Slayton, Robert A. Arms of Destruction: Ranking the World's Best Land Weapons of World War II. Citadel Press, 2004.
Copyright
Kensington Publishing Corp.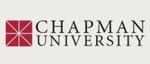 COinS