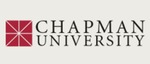 Files
Download
Available for download on Tuesday, May 09, 2023
Download Full Text (337 KB)
Description
"This chapter showcases what life was like for ordinary Italians during the Second World War. Up to the 1980s, a typical textbook on Italian history told a narrative of victimhood and heroism, promoting the idea that most Italians had never wanted to join the war in the first place, and resisted both the Fascists and the Germans. It was Mussolini and his henchmen, according to this narrative, who led unwilling Italians into war. The Italian rank-and-file were anti-Fascist heroes and victims of the leadership's repressive tactics, whereas the Fascist leaders were villainous perpetrators.[i] Since the 1990s, historians have shown that Italians suffered from the conflict but also inflicted suffering on others, and that anti-Fascism remained on the sidelines until relatively late in the war. Further, some scholars have asked a broader set of questions about Italians' life under battle, probing how their experiences of war developed over time. How, then, did war affect Italians' daily reality, and how did it shape their opinion of Fascism? To what extent did Italians join the anti-Fascist resistance, and conversely, what role did they play in persecuting minorities and committing atrocities? What was their relationship with Nazi occupiers in the north, and Allied occupiers in the south?"
Publication Date
11-9-2021
Keywords
World War II, Italy
Disciplines
Cultural History | European History | Military History | Other History | Political History | Social History
Recommended Citation
Klein, Shira. "Italian Society during World War II." In The Routledge History of the Second World War, edited by Paul R. Bartrop. Routledge, 2021.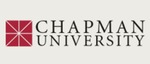 COinS