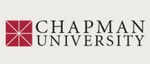 Title
Mobilizing for the Great War
Description
The First World War required an unprecedented mobilization of resources, opinion, and people in 1917 and 1918. Across remarks on the debates over conscription, the shaping of policy, trade with Europe, race and ethnicity, regional antimilitarism, and life in the training camps, Jennifer Keene, Ross Kennedy, and Michael Neiberg collectively posited a modestly distinctive southern experience but with important qualifications and limits. Audience members asked the panelists for further discussion of definitions--of "the South" and "the Great War"--and for their thoughts on regional animosities, sectional reconciliation, the preparedness debate, and the role of southern churches in the war mobilization.
Publication Date
12-15-2020
Publisher
University of Alabama Press
Disciplines
Cultural History | Military History | Other History | Political History | Public History | Social History | United States History
Recommended Citation
Keene, Jennifer D., Ross A. Kennedy, and Michael S. Neiberg. 2020. "Mobilizing for the Great War." In Dixie's Great War: World War I and the American South, edited by John Giggie and Andrew Huebner, 13-33. Tuscaloosa: University of Alabama Press.
Copyright
University of Alabama Press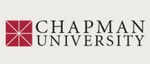 COinS