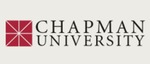 Description
A translation of "Three Jewish Men Are Accused of Sodomy (Rome, 1624)", testimony of captain Jacobus Spellatus. Dr. Klein is responsible for the translation, but did not author the editor's note at the top of the first page.
Publication Date
5-29-2019
Publisher
Print-O-Craft Press
Disciplines
Cultural History | European History | History of Religion | Jewish Studies | Lesbian, Gay, Bisexual, and Transgender Studies | Other History | Public History | Social History
Recommended Citation
Klein, Shira. Translation from Italian: "Three Jewish Men are Accused of Sodomy (Rome, 1624)." In A Rainbow Thread: An Anthology of Queer Jewish Texts from the First Century to 1969, ed. Noam Sienna (Philadelphia: Print-O-Craft, 2019), 111-113.
Copyright
Print-O-Craft Press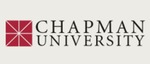 Included in
Cultural History Commons, European History Commons, History of Religion Commons, Jewish Studies Commons, Lesbian, Gay, Bisexual, and Transgender Studies Commons, Other History Commons, Public History Commons, Social History Commons
COinS