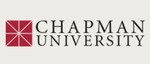 Description
For nearly a decade, American combat soldiers fought in South Vietnam to help sustain an independent, noncommunist nation in Southeast Asia. After U.S. troops departed in 1973, the collapse of South Vietnam in 1975 prompted a lasting search to explain the United States' first lost war. Historians of the conflict and participants alike have since critiqued the ways in which civilian policymakers and uniformed leaders applied—some argued misapplied—military power that led to such an undesirable political outcome. While some claimed U.S. politicians failed to commit their nation's full military might to a limited war, others contended that most officers fundamentally misunderstood the nature of the war they were fighting. Still others argued "winning" was essentially impossible given the true nature of a struggle over Vietnamese national identity in the postcolonial era. On their own, none of these arguments fully satisfy. Contemporary policymakers clearly understood the difficulties of waging a war in Southeast Asia against an enemy committed to national liberation. Yet the faith of these Americans in their power to resolve deep-seated local and regional sociopolitical problems eclipsed the possibility there might be limits to that power. By asking military strategists to simultaneously fight a war and build a nation, senior U.S. policymakers had asked too much of those crafting military strategy to deliver on overly ambitious political objectives. In the end, the Vietnam War exposed the limits of what American military power could achieve in the Cold War era.
Publisher
Oxford University Press
Keywords
Abrams, Creighton, attrition, Cold War, counterinsurgency, Johnson, Lyndon, limited war, Nixon, Richard, strategy, Vietnam War, Westmoreland, William
Disciplines
American Politics | Asian History | Cultural History | Diplomatic History | International Relations | Military and Veterans Studies | Military History | Other History | Other Political Science | Political History | Public History | Social History | United States History
Recommended Citation
"American Military Strategy in the Vietnam War, 1965–1973," in Oxford Research Encyclopedias: American History, ed. Jon Butler. New York: Oxford University Press, 2014.
Copyright
Oxford University Press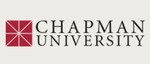 Included in
American Politics Commons, Asian History Commons, Cultural History Commons, Diplomatic History Commons, International Relations Commons, Military and Veterans Studies Commons, Military History Commons, Other History Commons, Other Political Science Commons, Political History Commons, Public History Commons, Social History Commons, United States History Commons
COinS