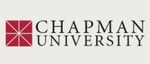 Description
"As the president and his war managers increasingly saw Vietnam as a 'race between accomplishment and patience,' publicizing progress became an integral part of the war. Yet far from a unique case of bureaucratic dishonesty, the 1967 salesmanship campaign demonstrates the reality, even necessity, of conversation gaps when one is assessing progress in wars where the military struggle abroad matters less than the political one at home."
Publisher
Georgetown University Press
Keywords
Vietnam War, military progress, publicity campaigns
Disciplines
American Politics | Cultural History | Diplomatic History | Mass Communication | Military and Veterans Studies | Military History | Other History | Political History | Public History | Social History | Social Influence and Political Communication | United States History
Recommended Citation
Daddis, Gregory A. "Choosing Progress: Evaluating the 'Salesmanship' of the Vietnam War in 1967." In Assessing War: The Challenge of Measuring Success and Failure, edited by Leo J. Blanken, Hy Rothstein, and Jason J. Lepore, 173-194. Washington, DC: Georgetown University Press, 2015.
Copyright
Georgetown University Press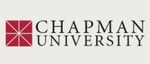 Included in
American Politics Commons, Cultural History Commons, Diplomatic History Commons, Mass Communication Commons, Military and Veterans Studies Commons, Military History Commons, Other History Commons, Political History Commons, Public History Commons, Social History Commons, Social Influence and Political Communication Commons, United States History Commons
COinS