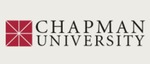 Title
Displaced Persons Act
Description
An encyclopedia entry on the Displaced Persons Act, or Wiley-Rivercomb Bill, signed into law signed by President Harry Truman on June 25, 1948. It provided for the immigration of displaced Europeans into the United States following the Second World War.
Publisher
Greenwood Press
Keywords
displaced persons, European immigrants, Displaced Persons Act, Harry Truman, Wiley-Rivercomb Bill, asylum
Disciplines
Cultural History | Diplomatic History | European History | Political History | Public History | Social History | United States History
Recommended Citation
Klein, Shira, "Displaced Persons Act," in Anti-Immigration in the United States: A Historical Encyclopedia, ed. Kathleen Arnold, 160-165. Santa Barbara: Greenwood Press, 2011.
Copyright
Greenwood Press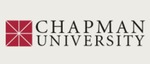 COinS