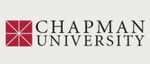 Title
Raising the American Expeditionary Forces: Early Decision Making in 1917
Description
This chapter focuses on the increase of American expeditionary forces: in 1917.
Publisher
Australian Military History Publications
Keywords
Australia, Armed Forces, 20th century -- Congresses, Military, American Troops, Soldiers, World War I
Disciplines
Australian Studies | History | Military History | Political History | United States History
Recommended Citation
Keene, Jennifer. "Raising the American Expeditionary Forces: Early Decision Making in 1917." In Battles Near and Far: A Century of Operational Deployment: The 2004 Chief of Army Military History Conference, edited by Peter Dennis and Jeffrey Grey, 48-70. Canberra, ACT: Army History Unit, Dept. of Defence, 2005.
Copyright
Commonwealth of Australia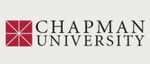 COinS