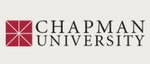 Title
Doughboys, the Great War, and the Remaking of America
Description
Keene shows how citizen-soldiers established standards of discipline that the army in a sense had to adopt. Even after these troops had returned to civilian life, lessons learned by the army during its first experience with a mass conscripted force continued to influence the military as an institution. The experience of going into uniform and fighting abroad politicized citizen-soldiers, Keene finally argues, in ways she asks us to ponder. She finds that the country and the conscripts―in their view―entered into a certain social compact, one that assured veterans that the federal government owed conscripted soldiers of the twentieth century debts far in excess of the pensions the Grand Army of the Republic had claimed in the late nineteenth century.
Publisher
Johns Hopkins University Press
Keywords
United States, USA, Draft, World War, 1914-1918, Eerste Wereldoorlog, Krijgsmacht, Maatschappij, Soldaten, Weltkrieg, Heer, United States Army
Disciplines
History | Military History | Political History | United States History
Recommended Citation
Keene, Jennifer D. Doughboys, the Great War, and the remaking of America. Baltimore, MD: Johns Hopkins University Press, 2001.
Copyright
Johns Hopkins University Press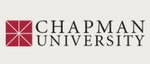 COinS