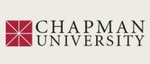 Title
World War I, American Soldiers Lives Series
Description
Read the experiences of the men and women who served in a horrific war, across the sea-the Great War. Relying extensively on letters, diaries, and reminiscences of those Americans who fought or served in World War I, Jennifer Keene reports on training and camp requirements for enlistees and recruits; the details of the transport across the ocean of sailors, soldiers, and others being carried Over There; and the experiences of African Americans, women, Native Americans and immigrants in The White Man's Army. She also describes in vivid detail, The Sailor's War, and for those on the ground in France and Belgium, the events of static trench warfare, and movement combat. Chapters describe coping with and treating disease and wounds; the devastating amount of death; and for those who came home, the veterans' difficult entrances back into civilian life. A timeline, extensive bibliography or recommended sources, and illustrations add to the usefulness of the volume.
Publisher
University of Nebraska Press
Keywords
World War, 1914-1918, United States, World War, Social aspects, United States Soldiers, Social conditions
Disciplines
History | Military History | Political History | United States History
Recommended Citation
Keene, Jennifer D. World War I, American Soldiers Lives Series. Lincoln, NE: U of Nebraska, 2006.
Copyright
University of Nebraska Press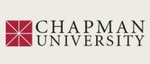 COinS