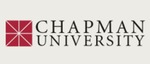 Title
What is the Benefit of Irradiation Compared to Other Methods of Food Preservation?
Description
"Commercially available food products are processed using a range of technologies ranging from as minimal as cleaning and peeling to extensive processing involving multiple treatments to meet consumer preferences in terms of sensory attributes, price, or lifestyle needs and to extend shelf-life and/or assure safety. Conventional methods include thermal processing, dehydration, refrigeration and freezing, and extrusion. Consumers are increasingly interested in products that are minimally processed and formulated without chemical preservatives, and the food industry has responded by deveoping nonthermal technologies such as high-pressure processing (HPP), pulsed electric field (PEF), and thermal technologies such as ohmic heating, which maximize retention of quality and nutrition while achieving pasteurization goals. In fact, processors have available an arsenal of food processing technologies that singly or in combination can be used to preserve food products. Many products are preserved using a hurdle approach, where several sublethal treatments, such as mild heat, refrigeration, pH control, water activity, and redox potential, used in combination, can effectively suppress microbial growth."
Publication Date
1-13-2020
Disciplines
Food Processing | Other Food Science
Recommended Citation
Prakash, A. What is the benefit of irradiation compared to other methods of food preservation? In: Andersen, V. (Ed.), Genetically Modified and Irradiated Food: Controversial Issues: Facts versus Perceptions. Academic Press, United Kingdom, pp. 217-231.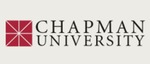 COinS