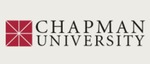 Title
Irradiation of Fruits and Vegetables
Description
"Radiation is any energy traveling through the space in form of waves or particles. It can be classified as ionizing and nonionizing, depending on its energy. Ionizing energy has shorter wavelengths yet higher frequency and energy as compared to nonionizing energy... The term 'food irradiation' refers to the deliberate exposure of food to ionizing radiation."
Publication Date
7-16-2019
Publisher
Woodhead Publishing
Disciplines
Food Biotechnology | Food Processing | Other Food Science
Recommended Citation
Prakash, A., & Ornelas-Paz, J. J. (2019). Irradiation of fruit and vegetables. In Elhadi M. Yahia (Ed.), Postharvest Technology of Perishable Horticultural Commodities (pp. 563-590). Duxford, UK: Woodhead Publishing.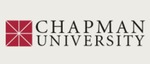 COinS