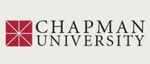 Description
The Babel Guide to fiction in translation reviews and lists novels and short stories available in English. This chapter discusses Max Frisch's Man in the Holocene.
Publisher
Boulevard Books
Keywords
book reviews, German fiction, Man in the Holocene, Max Frisch
Disciplines
Fiction | German Literature
Recommended Citation
Axelrod, Mark. "Man in the Holocene [Der Mensch erscheint im Holozän]." Babel Guide to German Fiction in English Translation. Eds. Ray Keenoy, Mike Mitchell, and Maren Meinhardt. London: Boulevard Books, 1997. 65-66. Web.
Copyright
(c) Boulevard Books, 1997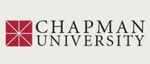 Included in
COinS