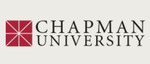 Files
Download
Available for download on Wednesday, September 30, 2026
Download Full Text (286 KB)
Description
"As the essays in this volume by Carolyn Sale and Katie Adkison clearly demonstrate, King Lear is centrally concerned with virtue. France makes it a priority when choosing Cordelia for his wife, telling her 'Thee and thy virtues here I seize upon' (1.1.250).1 Similarly, Cornwall cites Edmund's 'virtue and obedience' when deciding to 'seize on' Edmund as his own (2.1.115, 118). The fact that characters as opposite as Cordelia and Edmund are alike 'seized' upon on account of their virtue underscores how difficult it can be to determine who and what is truly virtuous. Lear highlights this very problem when he frets and rages about the 'simular [man] of virtue' who is actually perjurious and incestuous, as well as the 'simp'ring dame' who 'minces virtue' but goes to it with 'riotous appetite' (3.2.54; 4.5.116, 118, 121).2 At the end of the play, Albany raises hopes that the problem of virtue's indeterminacy will be fully and finally sorted when he optimistically announces that 'All friends shall / Taste the wages of their virtue and all foes / The cup of their deservings' (5.3.278–80). Of course, these hopes are dashed almost instantly by the death of Lear, leading to widespread disappointment at the play's dramatization of virtue. This was one of the chief concerns motivating Nahum Tate to revise the play in 1681. In Tate's rewrite, both Lear and Cordelia survive the conflict, and in the play's last lines Edgar offers up a pat moral message. Gesturing to Cordelia, Edgar exclaims: 'Thy bright Example shall convince the World / (Whatever Storms of Fortune are decreed) / That Truth and Vertue shall at last succeed' (5.6.159–61).3 This virtue-rewarded ending was preferred by English audiences, and for nearly 150 years Tate's version was the only Lear to be performed. By the middle of the nineteenth century, however, Shakespeare's version had retaken the stage, once more challenging us with its unflinching moral and ethical vision and forcing us to think long and hard about virtue: what it is, what it does, and what it demands of us."
Publisher
Edinburgh University Press
Keywords
Shakespeare, King Lear, virtue
Disciplines
Dramatic Literature, Criticism and Theory | Literature in English, British Isles | Playwriting | Theatre History
Recommended Citation
Lehnhof, Kent R. "The Virtue of Humour in King Lear." Shakespeare's Virtuous Theatre: Power, Capacity and the Good, edited by Kent Lehnhof, Julia Reinhard Lupton, and Carolyn Sale, Edinburgh University Press, 2023, pp. 127-47.
Copyright
Edinburgh University Press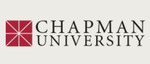 COinS