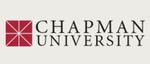 Description
Given the interrelation of female chastity and female theatricality in early modem discourses, it comes as no surprise that both figure importantly in what is believed to be the first original English drama to be written by a woman. As Elizabeth Cary explores a Jewish queen 's sexual purity in The Tragedie of Mariam, she does so by concentrating on questions of performance. Cary's title character explicitly abjures theatricality even as she embraces chastity, creating a fissure in Renaissance discourses on women that threatens to swallow up the antifeminist idea that female chastity is always an act.
Keywords
chastity, theatricality, Tragedy of Mariam, Tragedie of Mariam, gender, early modern England, women, virtue, purity
Disciplines
Family, Life Course, and Society | Gender and Sexuality | Literature in English, British Isles | Performance Studies | Theatre and Performance Studies | Theatre History
Recommended Citation
Lehnhof, Kent. "Acting Virtuous: Chastity, Theatricality, and The Tragedie of Mariam." Performing Pedagogy in Early Modern England: Gender, Instruction, and Performance. Ed. Kathryn M. Moncrief and Kathryn R. McPherson. Farnham: Ashgate, 2011. 217-232. Print.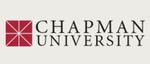 COinS