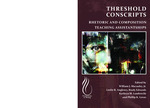 Description
"In the English Department at Chapman, all graduate students are eligible to apply for positions as GTAs after they have completed a graduate seminar in teaching composition. Those who are offered and accept GTA positions take a second graduate seminar, composition pedagogy and research practicum, simultaneously with their first semester of teaching. In order to encourage GTAs to develop identities as teacher-scholars, GTAs develop IRB-approved action research projects (Buyserie; Hawkes; Hudson et al.; Souleles) as their major work in this second seminar. These action research projects allow GTAs to research a question they have about the teaching of composition, using their own students as the sources of their data. Thus, they are learning how (their own) teacher-knowledge can be a source of expertise in the fields of pedagogy and composition, and the action research project becomes a central component of and bridge between their teaching (their identities as teachers, since they initiate, shape, and undertake the research as the instructor of their first-year composition class) and their scholarship (their identities as students, since they are learning how to undertake an action research project and are completing it as a graduate student assignment). Many GTAs have gone on to use their action research projects as the basis for MA theses and conference papers."
Publisher
The WAC Clearinghouse and University Press of Colorado
City
Fort Collins and Denver, CO
Disciplines
Educational Methods | English Language and Literature | Higher Education | Rhetoric
Recommended Citation
Barnard, Ian, et al. "Program Profile 8: Chapman University: Bridging the Gap with Action Research." Threshold Conscripts: Rhetoric and Composition Teaching Assistantships, edited by William J. Macauley, Jr., Leslie R. Anglesey, Brady Edwards, Kathryn M. Lambrecht, and Phillip K. Lovas, The WAC Clearinghouse and University Press of Colorado, 2023, pp. 433-437.
Creative Commons License


This work is licensed under a Creative Commons Attribution-Noncommercial-No Derivative Works 4.0 License.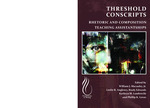 COinS