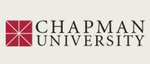 Description
"In recent years, innovation, entrepreneurship, and globalization have become popular concepts in relation to technology design. While some major corporations and other entities continue pushing for globalization through the design and dissemination of digital technologies, researchers also caution against the biases and oppression that can be embedded in US culture's 'near-ubiquitous use of algorithmically driven software.'1 Countering some previously established orientations to globalization and entrepreneurship, this chapter highlights the importance of building technological innovation with (rather than just for or about) historically, structurally, and systematically marginalized and underrepresented communities. The overall purpose of this chapter is to showcase how technological innovation, when it is made and developed through reciprocal mentorship networks,2 can disrupt a chain of signifiers of a privileged structure and create makerspaces for and with community knowledge and information."
Publisher
Litwin Books & Library Juice Press
Disciplines
Community-Based Learning | Educational Technology | Library and Information Science | Other Education | Social Psychology and Interaction
Recommended Citation
Poudyal, Bibhushana, et al. "Interrogating what we mean by making: Stories from women who make in community." Re-Making the Library Makerspace: Critical Theories, Reflections, and Practices, edited by Maggie Melo and Jennifer Nichols, Litwin Books & Library Juice Press, 2020, pp. 203-224.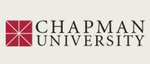 COinS