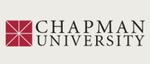 Title
The Double Dealers in Bohemian New Orleans
Description
"This essay focuses on The Double Dealer, the literary journal that the New York Times called 'the heart and backbone of the Quarter.' The offices and pages of the journal provided the stage for bohemian self-fashioning and community building... The lively, engaging, frustrating, and often offensive 'talk talk talk' (in Faulkner's words) that circulated between Double Dealer publications and the extended dialogues of Faulkners roman à clef, his apprentice novel Mosquitoes (1927), reveal the gendered, racial, socioeconomic, regional, national and temporal fault lines at the base of this Southern bohemia."
Publisher
University of North Carolina Press
Keywords
Double Dealer, William Faulkner
Disciplines
American Literature | American Material Culture | American Popular Culture | Literature in English, North America | Other American Studies
Recommended Citation
Levin, Joanna. "The Double Dealers in Bohemian New Orleans." The Bohemian South: Creating Countercultures, from Poe to Punk. Edited by Shawn Chandler Bingham and Lindsey A. Freeman, Univ North Carolina Press, 2017, pp. 36-53.
Copyright
University of North Carolina Press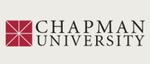 COinS