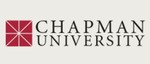 Heart of Darkness" class="cover">
Title
"Girl! What? Did I Mention a Girl?": The Economy of Desire in Heart of Darkness
Description
"Through Conrad's working life, the homosexual 'species' came under increasing scrutiny, definition, and censure; same-sex desire was an increasingly contested issue within popular, legal, and medical discourses. Conrad's fiction traces this interest, though most often in subterranean ways."
Publisher
University of Minnesota Press
Keywords
Joseph Conrad, homosexuality
Disciplines
Lesbian, Gay, Bisexual, and Transgender Studies | Literature in English, British Isles
Recommended Citation
Ruppel, Richard. "'Girl! What? Did I Mention a Girl?': The Economy of Desire in Heart of Darkness." Imperial Desire: Dissident Sexualities and Colonial Literature. Edited by Philip Holden and Richard Ruppel, University of Minnesota Press, 2003, pp. 152-171.
Copyright
University of Minnesota Press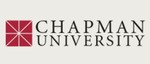 Heart of Darkness" class="cover">
COinS