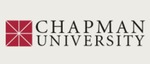 Description
An encyclopedia entry about colonial fiction, defined as "fiction set in what was once the colonial world, the world that European powers colonized in the 'Age of Discovery'… In this fiction, typically, white, male protagonists leave Europe as explorers, adventurers, soldiers, traders, administrators, or, occasionally, exiled criminals to encounter a foreign world of jungles, deserts, illnesses, and, especially, peoples and cultures."
Keywords
colonial fiction, British writers
Disciplines
Literature in English, British Isles | Race, Ethnicity and Post-Colonial Studies
Recommended Citation
Ruppel, Richard. "Colonial Fiction." Encyclopedia of Twentieth-Century British and Irish Fiction. Edited by Brian Shaffer, Vol 1., Blackwell, 2010, pp. 77-81.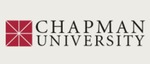 COinS