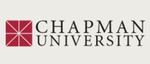 Description
"In this article I read media and subcultural representations of Jeffrey Dahmer, the white male U.S. serial killer who gained notoriety in the late 1980s for having sex with and then murdering and dismembering men of color in Milwaukee, Wisconsin. My aim is to show the extent to which the degree of Dahmer's homosexualization in a particular representation determines Dahmer' s thinking and actions in the sphere of race, and to suggest how spiraling efforts to separate race from sexuality in the Dahmer case only further intricate the two analytic axes."
Keywords
Jeffrey Dahmer, serial killers, racialization, sexuality, crime, queer, LGBT, race
Disciplines
Gender and Sexuality | Lesbian, Gay, Bisexual, and Transgender Studies | Race and Ethnicity | Social Control, Law, Crime, and Deviance | Social Psychology and Interaction | Sociology of Culture
Recommended Citation
Barnard, Ian. "The Racialization of Sexuality: The Queer Case of Jeffrey Dahmer." Thamyris Overcoming Boundaries: Ethnicity, Gender and Sexuality 7.1-2 (2000): 67-97. Print.
Copyright
The authors, editors, and Najade Press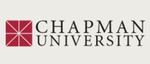 Included in
Gender and Sexuality Commons, Lesbian, Gay, Bisexual, and Transgender Studies Commons, Race and Ethnicity Commons, Social Control, Law, Crime, and Deviance Commons, Social Psychology and Interaction Commons, Sociology of Culture Commons
COinS