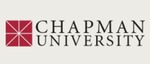 Description
Community Colleges and First-Generation Students examines how first-generation students from diverse ethnic and linguistic backgrounds are initiated into what is known as academic discourse, particularly at the community college. Osborn systematically looks at specific classroom discourses through detailed evidence provided by the diversities represented by the students, and how the students negotiated their identities in terms of the ideological directionality in play.
The download link above only contains chapter 2 of Dr. Osborn's book, "Identities: A Context of Multiplicity".
Publisher
Palgrave Macmillan
Keywords
community colleges, first-generation students, diversity, academic discourse, identity, multiplicity
Disciplines
Bilingual, Multilingual, and Multicultural Education | Community College Leadership | Ethnic Studies | Other Education | Race, Ethnicity and Post-Colonial Studies | Reading and Language
Recommended Citation
Osborn, Jan. Community Colleges and First-Generation Students: Academic Discourse in the Writing Classroom. New York: Palgrave Macmillan, 2015.
Copyright
Palgrave Macmillan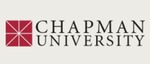 COinS