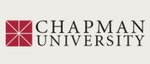 Title
An Ordinary Man : An Autobiography
Description
The life story of Paul Rusesabagina, the man whose heroism inspired the film Hotel Rwanda. As his country was torn apart by violence during the Rwandan genocide of 1994, hotel manager Rusesabagina--the "Oskar Schindler of Africa"--refused to bow to the madness that surrounded him. Confronting killers with a combination of diplomacy, flattery, and deception, he offered shelter to more than 12,000 members of the Tutsi clan and Hutu moderates, while homicidal mobs raged outside. This book explores what the film could not: the inner life of the man who became the most prominent public face of that terrible conflict. Rusesabagina tells his full story--the son of a rural farmer, the child of a mixed marriage, the career path which led him to become the first Rwandan manager of the Belgian-owned hotel--all of which contributed to his heroic actions in the face of horror.
Keywords
Human rights workers, Social Justice, Rwanda, Genocide, Prevention, Civil War, Refugees, Civilian relief
Recommended Citation
Rusesabagina, Paul, and Tom Zoellner. An Ordinary Man : An Autobiography. New York, New York : Viking, 2006.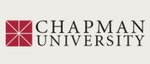 COinS