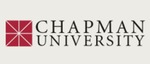 Title
The Heartless Stone : A Journey Through The World Of Diamonds, Deceit, And Desire
Description
When he proposed to his girlfriend, Tom Zoellner gave what every American man is supposed to give at such a time, a diamond engagement ring. But when the relationship broke apart a few months before the wedding, he was left with a used diamond ring that began to haunt him. Zoellner looked harder at the stone, and the consequent fascination sent him around the world. Across fourteen nations and six continents, the empty mythology of the diamond drew him into a world in which a piece of carbon is made to breathe with the profound intimacies of our own histories.
Publisher
St. Martin's Press
Keywords
Diamonds, Angola, Argyle Diamond Mine, Australia, blood diamonds, Brazil, Central African Republic, Democratic Republic of the Congo, De Beers Consolidated Mines, synthetic diamonds, engagement rings, India, Japan, Jews, mining methods, Murfreesboro, Arkansas, Northwest Territories, Canada, retail pricing, smuggling, South Africa, United States
Recommended Citation
Zoellner, Tom. The Heartless Stone : A Journey Through The World Of Diamonds, Deceit, And Desire. New York, New York : St. Martins Press, 2006.
Copyright
St. Martin's Press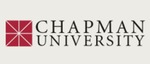 COinS