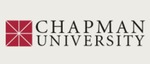 Title
Uncertainty and the 'Sociable Spirit': Raphael's Role in Paradise Lost
Description
Lehnhof considers the role of Raphael in Milton's Paradise Lost. Though he seems be visiting Eden as a "sinless agent" doing the work of God, he makes many mistakes, contradicts himself numerous times, and misunderstands human love. Lehnhof argues that Paradise Lost represents Raphael in a sinister, perhaps even satanic, way, and that the angel may have precipitated the Fall.
Publisher
Susquehanna University Press
Keywords
John Milton, Paradise Lost, Raphael, angels, devil, Satan, the Fall, Garden of Eden, Adam and Eve
Disciplines
Christianity | History of Christianity | History of Religions of Western Origin | Literature in English, British Isles | Religious Thought, Theology and Philosophy of Religion
Recommended Citation
Lehnhof, Kent. "Uncertainty and the 'Sociable Spirit': Raphael's Role in Paradise Lost." Milton's Legacy. Eds. Kristin Pruitt and Charles W. Durham. Susquehanna University Press, 2005. 33-49.
Copyright
Susquehanna University Press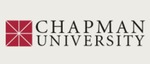 COinS