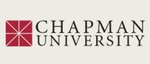 Title
Critical Pedagogy
Description
"Critical pedagogy looks at schools in their historical context as dominant social, cultural, and political institutions rather than as sites of social mobility, recognizing how schooling reflects an asymmetrical distribution of power and access to resources based on race, class, and gender. Although there is a great deal of debate around the founders, terminology, and implementation of critical pedagogy, critical pedagogues are united by their commitment to social transformation for the collective good. Critical pedagogy is a fluid and transgressive discourse and practice in which people continuously redefine the world through the contexts in which they find it. Its introduction into curriculum studies has served to redefine the field."
Disciplines
Bilingual, Multilingual, and Multicultural Education | Curriculum and Social Inquiry | Education | Educational Assessment, Evaluation, and Research
Recommended Citation
McLaren, P., & Crawford, J. (2008). Critical pedagogy. In C. Kridel (Ed.), Encyclopedia of curriculum studies (pp. 147-149). New York, NY: Sage Publications.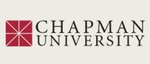 COinS