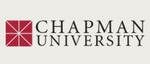 Title
Richard Rorty's Self-Help Liberalism: A Marxist Critique of America's Most Wanted Ironist
Description
"Enter philosopher Richard Rorty, a staunch defender of neoliberalism and free-market democracy. Despite the abundance of evidence that capitalist democracies, guided by a neoliberal politics, are condemning the world's laboring class to a life sentence of poverty not only for themselves but for generations to follow, Rorty continues to clings to a Malthusian conviction that the forces that foster equality and political freedom within liberal social democracies far outweigh chose that foster inequality and restrict political freedom. True to his staunch and steadfast antiempiricism, Rorty offers no convincing evidence that this is indeed the case."
Publisher
Rowman & Littlefield
Disciplines
Bilingual, Multilingual, and Multicultural Education | Curriculum and Social Inquiry | Education | Educational Assessment, Evaluation, and Research
Recommended Citation
McLaren, P., Farahmandpur, R., & Suoranta, J. (2002). Richard Rorty's self-help liberalism: A Marxist critique of America's most wanted ironist. In M. Peters & P. Ghiraldelli, Jr. (Eds.), Richard Rorty: Education, philosophy and culture (pp. 139-162). Boulder, Colorado: Roman and Littlefield.
Copyright
Rowman & Littlefield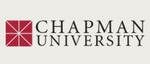 COinS