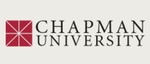 Title
Space, Violence and Pedagogy
Description
"In recent years, violence in U.S. schools has taken on increasing importance as parents, educators, and students experience unparalleled structures, if not the physical threat, of daily assaults. Gun control in schools has inspired a bunker mentality as urban campuses throughout the country institute weapon checkpoints when students enter their site of learning. Real, physical violence has become a possibility in the daily lives of many students, especially those whose schools represent a symptom of structural inequalities at the local level. However, and without downplaying the painful reality of physical violence, we want to focus on the invidious and infectious consequences of discursive violence, to construct a language of critique that unseams the representation of violence and the violence of representation. That is, we want to explore the ways in which schools propagate violence at the level of the sign and at spaces of struggle over meaning."
Publisher
Rowman & Littlefield
Disciplines
Bilingual, Multilingual, and Multicultural Education | Curriculum and Social Inquiry | Education | Educational Assessment, Evaluation, and Research
Recommended Citation
McLaren, P., Leonardo, Z., & Allen, R. L. (2000). Space, violence and pedagogy. In S. U. Spina (Ed.), Smoke and mirrors: The hidden context of violence in schools and society (pp. 67-92). Boulder, CO.: Rowman and Littlefield.
Copyright
Rowman & Littlefield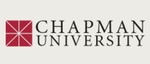 COinS