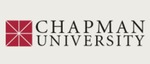 Title
God's Cowboy Warrior: Christianity, Globalization, and the False Prophets of Imperialism
Description
"At this particular historical moment democracy seems acutely perishable. Its contradictions have become as difficult to ignore as sand rubbed in the eyes. While dressed up as a promise, democracy has functioned more as a threat. Spurred on by feelings of 'righteous victimhood' and by a 'wounded and vengeful nationalism' (Lieven, 2003) that has arisen in the wake of the attacks of September 11, and pushing its war on terrorism to the far reaches of the globe, the United States is shamelessly defining its global empire as an extension of its democratic project. The US National Security Strategy of 2002 states quite dearly that the US will not hesitate to act alone and will "preemptively" attack against "terrorists" that threaten its national interests at home or abroad. And one of its national interests is to bring free market democracy to the rest of the world."
Disciplines
Bilingual, Multilingual, and Multicultural Education | Curriculum and Social Inquiry | Education | Educational Assessment, Evaluation, and Research
Recommended Citation
McLaren, P., & Jaramillo, N. E. (2004). God's cowboy warrior: Christianity, globalization, and the false prophets of imperialism. In Pr. Chandra, A. Ghosh, & R. Kumar (Eds.), The politics of imperialism and counterstrategies (pp. 110-153). New Delhi: Aakar Books.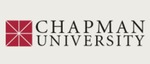 COinS